Please click "Learn More" below to learn more about the newest news or promotions from some of our Affinity Partners!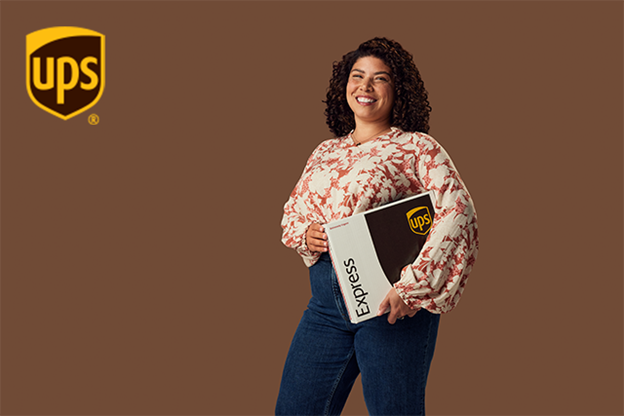 Get Ahead of the Holiday Rush
It's never too early to start prepping for peak shopping and shipping season.
Whether you're sending gifts, or time-sensitive legal documents, or you want to ensure your firm operates smoothly during this busy time, UPS® can help manage your shipments so they arrive to at their destination on time and intact.
Ship and Save with UPS
D.C. Bar members enjoy fast ground shipping, plus reliable air and international services. Get comprehensive shipping solutions that fit your unique needs when you sign up for a new account. You'll receive:
50% off Domestic Next Day / Deferred
30% off Ground Commercial / Residential
50% off International Exports and 40% off Imports
Up to 50% off additional services
Plus, UPS Smart Pickup® service is free.
Already have an account? Simply re-enroll and apply our member-only savings to your existing account.
Don't Let Shipping Mishaps Slow You Down
With everything that can go wrong with shipping, it's easy to feel like your supply chain is working against you. As you consider solutions, remember that you can ship with fewer headaches when your shipments are covered under the InsureShield® shipping protection program.
With package protection through UPS Capital Insurance Agency, Inc., you can get coverage to protect shipments in the event of loss, damage, and even porch piracy. Simply enter the value of your goods in the declared value* field of your UPS® approved shipping system, and you are on your way to better shipping experiences.
Visit www.savewithups.com/dcbar to start saving or call a Member Care Specialist at 1-800-MEMBERS (636-2377) for assistance.
---
Limited time SUV offer now available!
Get out there and enjoy an adventure with room to spare in an SUV. Now's the time -- the Budget SUV Sale is back by popular demand! Save now when you rent any Intermediate, Standard, Standard Elite SUV, Midsize Pickup Truck, or Full-Size Pickup Truck through Avis. Rent now through December 15 and enjoy rates as low as $59 per day. Book today!