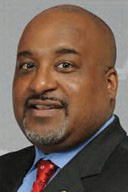 Rawle Andrews Jr. is a regional vice president of AARP, the largest non-profit, non-partisan organization advocating for the rights and interests of persons 50 and older in the United States. Rawle also is a member of the AARP National Leadership Team including management duties for AARP's operations across the 7 largest states in the USA: California, Florida, Illinois, New York, Ohio, Pennsylvania, and Texas. Previously, he was the senior state director for AARP in Maryland, and the managing attorney of AARP's Legal Counsel for the Elderly in the District. Rawle was in private practice for 16 years before joining AARP.
Rawle has been active on several boards and commissions, including: the American Bar Association Commission on Law and Aging; the DC Access to Justice Commission; the Foundation of the Bar Association of the District of Columbia; the Holy Cross Health Foundation of Maryland; the Thurgood Marshall Center Trust; and the National Public Policy Committee of Kappa Alpha Psi Fraternity, Inc. He is a Life Member of Leadership Maryland, and a 2006 recipient of the D.C. Bar Pro Bono Lawyer of the Year Award.
A frequent lecturer on consumer protection and baby boomer/elder law and policy issues, Rawle holds adjunct professorships at Georgetown University and Howard University School of Law. He also authored a book review on the American Bar Association's Legal Guide for Americans Over 50, and he is a chapter author of the Michigan Law of Damages and Other Remedies.
Rawle earned his J.D., cum laude, from the Howard University School of Law, where he was a member of the Howard Law Journal, and a B.A. in psychology from Texas Southern University.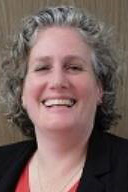 Jennifer Berger is Chief of the Social Justice Section of the Public Advocacy Division of the District of Columbia Office of the Attorney General, which enforces environmental, tenant, and workers' rights. For thirteen years, Jen supervised the interdisciplinary eviction prevention team at AARP Legal Counsel for the Elderly, which also entailed protective arrangements work. Jen previously was a housing supervisor at The Legal Aid Society of the District of Columbia, and a general civil attorney at the Legal Aid Bureau of Maryland.
Jen is the 2016 recipient of the Jerrold Scoutt prize for public interest advocacy. She is a frequent local and national presenter on housing issues.
Aisha Cassis is the Assistant Executive Attorney for the District of Columbia Board on Professional Responsibility. Ms. Cassis advises Hearing Committee and Board members concerning legal issues arising in disciplinary matters based on analysis and interpretation of applicable state laws. She participates in the Hearing Committee recruitment process, and prepares training materials for the committees. Prior to joining the Board, Ms. Cassis was engaged in private practice at Gilbert LLP, Covington & Burling LLP, and Simpson Thacher & Bartlett LLP.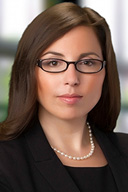 Kerri M. Castellini is a partner and chair of the Trusts and Estates Practice Group at Price Benowitz LLP. With over a decade of estates and trusts experience, she practices in the areas of estate planning, estate administration, and guardianships for adults and minors.
She currently serves as a Board Member for the Women's Bar Association Foundation, and is a recent past President of the Women's Bar Association of the District of Columbia. She is a member of the Washington D.C. Estate Planning Counsel. In 2012, she was named a Fellow for the American Bar Foundation, and since 2017 has been named a Rising Star by Super Lawyers.
Kerri is a member of the District of Columbia, Maryland, and Virginia Bars. She is admitted to practice before various federal courts, including the Supreme Court of the United States.
Kerri earned her J.D. at The Catholic University of America where she received the First Lap Award for her dedicated service to the law school community during her first year of study. While at the Columbus School of Law, Kerri was the managing editor of the Journal of Contemporary Health Law & Policy, a moot court associate, and a participant of the Columbus Community Legal Services clinic. She earned her undergraduate degree at Loyola University, Maryland, where she graduated cum laude.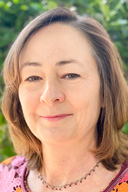 Dr. Jennifer A. Crumlish, Ph.D., maintains a private practice as a partner at the Washington Psychological Center (WPC) where she works with adolescents, adults, and couples. Prior to joining WPC in 2002, Dr. Crumlish was a staff psychologist at the Kingsbury Center where she conducted neuropsychological assessments of school-aged children and adolescents, and provided individual and group psychotherapy to students attending the Kingsbury School.
Dr. Crumlish is the Assistant Director of the Suicide Prevention Lab at The Catholic University of America. She has taught courses in the graduate psychology program at Catholic University in psychopathology and diagnostic assessment, and supervised students in the psychotherapy practicum. Dr. Crumlish is a Senior Consultant for CAMS-care, where she trains therapists across the country and on military posts in the Collaborative Assessment and Management of Suicidality (CAMS), an evidence-based framework for treatment of suicidal individuals. From 2006-2017, Dr. Crumlish was an examiner for the D.C. Department of Human Services Adult Protective Services Division, and has recently been appointed an examiner to D.C. Superior Court Probate Division's Examiner Panel.
Dr. Crumlish received her Ph.D. in clinical psychology at The Catholic University of America in 1996. She completed her pre-doctoral internship at St. Elizabeth's Hospital in Washington, D.C., which included a rotation on the inpatient geriatric psychiatry ward. Her interest in research began while working in the Biological Psychiatry Branch in the NIMH at NIH while in graduate school.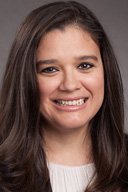 Deborah Cuevas Hill is a Senior Staff Attorney at Legal Counsel for the Elderly (LCE) in the Consumer Advocacy and Home Preservation practice. LCE is the primary provider of free legal services and advocacy for older people in the District of Columbia. In this role, Debbie represents low-income seniors who are victims of financial exploitation and real property fraud and/or facing foreclosure.
Prior to joining LCE, Debbie was a Senior Staff Attorney at the Legal Aid Society for the District of Columbia. While with Legal Aid, Debbie was in the Housing Unit, where she staffed an office at the Landlord and Tenant Branch of the D.C. Superior Court in coordination with local service providers, and provided emergency representation to low-income tenants facing eviction.
Debbie previously clerked at the D.C. Court of Appeals for the Honorable Inez Smith Reid. She was also an Equal Justice Works Fellow at the National Partnership for Women & Families.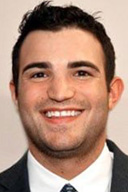 Dr. Jonathan DeRight, Ph.D., is a board certified clinical neuropsychologist who performs clinical and forensic evaluations in the D.C. Metro area and throughout the country. He has offices in McLean, Virginia and Woodbridge, Virginia.
As a neuropsychologist, Dr. DeRight administers cognitive and emotional tests to determine diagnosis for various neurological and psychiatric symptoms. Areas of assessment include traumatic brain injury, concussion, stroke, ADHD, mood disorders, epilepsy, dementia, movement disorders, neurotoxins, and multiple sclerosis. Dr. DeRight provides evaluations for test accommodations for standardized tests, such as the MCAT, LSAT, GRE, and GMAT.
Attorneys, courts, and agencies routinely retain Dr. DeRight for evaluations, case reviews, and as a teaching expert. He has experience in both civil and criminal cases, and performs fitness for duty and preemployment evaluations. He is a member of the Forensic Evaluation Oversight Panel for the Commonwealth of Virginia.
Dr. DeRight is licensed as a clinical psychologist in the District of Columbia, Maryland, and Virginia. He completed a two-year postdoctoral fellowship in clinical neuropsychology from The Johns Hopkins University School of Medicine. He earned his Ph.D. in clinical psychology at Syracuse University, and a B.S. in neuroscience at the University of Rochester.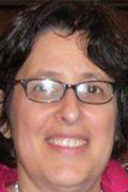 Robin Fradkin graduated from Georgetown Law School. She was subsequently a Women's Law and Public Policy Fellow at Georgetown and then was in private practice in civil litigation and employment discrimination. She has been a probate attorney for last 16 years. She serves on the Fiduciary Panel and is outside counsel to Howard University Hospital on guardianship matters. Her legal volunteer activities include serving on the Probate Digest Committee, acting as probate mentor at the DC Pro Bono monthly clinics at Bread for the City, and co-chairing the DC Estate, Probate and Law Community's annual gift drive for nursing home residents. She is a past recipient of the DC Estate Community's Community Member of the Year award.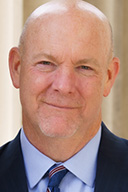 Thomas E. Gilbertsen founded the Gilbertsen Law Firm. He is a trial and appellate attorney with over 25 years of experience. Mr. Gilbertsen has a diverse practice, which includes handling healthcare, employment, and ethics and compliance matters. Many of his firm's matters arise in the context of "corporate divorces," distressed companies and assets, bankruptcies and dissolutions, receiverships, conservatorships, and other intra-corporate disputes.
Mr. Gilbertsen also serves as a hearing committee member for the D.C. Court of Appeals Board on Professional Responsibility. He is a longtime member of the American Bar Association's Litigation and Antitrust Sections, and a frequent presenter at ABA and other professional seminars on topics of antitrust, consumer protection, and agency enforcement litigation. Mr. Gilbertsen is also a contributing author to the ABA treatise Consumer Protection Law Developments. He was named a D.C. Super Lawyer from 2013 – 2018. Mr. Gilbertsen is committed to providing pro bono legal services, and received the Benjamin R. Civiletti Pro Bono Lawyer of the Year award in 2014.
Mr. Gilbertsen is a member of the D.C. Bar, and is admitted to appear before various federal courts, including the Supreme Court of the United States. He earned his J.D. from Cornell Law School, and a B.A. in economics from The Ohio State University. Prior to law school, Mr. Gilbertsen worked for the late Congressman Michael G. Oxley, and later for then-State Senator Paul E. Pfeifer in the Ohio Senate.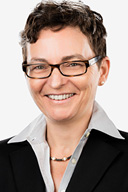 Linda M. Jackson is a partner with Arent Fox LLP where she handles labor and employment, government contracting, government enforcement and white collar, and other complex commercial and business matters. Prior to joining Arent Fox, Linda was a co-chair of the Government Contractors group at Littler Mendelson PC, and a member of the Executive Committee at Venable LLP. She also served as a major in the U.S. Air Force Judge Advocate General Reserve Corps.
Linda is a member of, and has served on, the boards of various professional organizations, and has authored or co-authored numerous publications. Linda has received a variety of honors during her career, including being recognized by Best Lawyers in America for her achievements in Labor and Employment Litigation, rated as a leader in her profession by The Best Lawyers in America (2019 & 2020), recognized as a Top Lawyer by Washingtonian Magazine, and named among the Best Lawyers In Washington, D.C. by The Washington Post. Linda has also been recognized by Chambers USA, and awarded the AV Peer Review Rating by Martindale-Hubbell. You can find a full listing of Linda's professional memberships, publications, and recognitions here.
Linda is a member of the District of Columbia and Virginia Bars, and is admitted to appear before various state and federal courts. She earned her J.D. from The College of William & Mary, and her B.A. from Amherst College.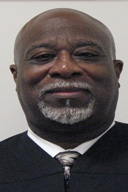 Louis Jenkins has served as the Auditor-Master for the D.C. Superior Court since 2003. Mr. Jenkins graduated from Georgetown University in 1974 with a BS in Psychology, and a Minor in English. He earned his Juris Doctorate from Georgetown University Law Center in 1978. After working for several years as Legislative Assistant to the late Councilmember Nadine P. Winter (D-Ward 6). Mr. Jenkins opened a community law practice wherein he specialized in Civil Litigation. In 1996, Mr. Jenkins closed his practice and took a position as Assistant Deputy Register of Wills with the DC Superior Court. In 1997, he was promoted to the position of Deputy Register of Wills. In 2003, Mr. Jenkins was appointed as the third Auditor-Master. In that role, he presides over matters that are referred by Judges and Magistrate Judges in the Probate, Civil and Family Divisions. Those cases require investigation and the stating of accounts for estates, businesses, and real property transactions. The Office also performs oversight of contested real property sales. His continuing goal is to streamline the processing of Orders of Reference to the point where the majority are completed within six months to nine months, with none of the complex cases taking longer than one year to complete.
He is ably assisted in his efforts by Sandra Gustave Arrington, Esq. (Attorney-Advisor), Tracy Lashley-White, Esq. (Attorney-Advisor), Dr. Erica Waller (Accountant), and Cheryl Thomas (Administrative Assistant). The Office is currently recruiting a Deputy Auditor-Master.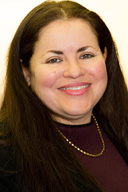 Jilma Lasso concentrates her practice in the areas of Probate, Immigration, and Family Law. She has been representing clients in court proceedings with a special emphasis in Probate, Guardianship and Conservatorship matters. She has been a member of the Fiduciary Panel for the Superior Court of the District of Columbia during the last eight years. In addition, she has counseled individuals and companies in immigration matters and has a passion for serving individuals before the Immigration Court. She has worked on a variety of family law cases including divorces and adoptions.
Jilma graduated with honors from Florida International University with a Bachelor of Arts in Political Science and obtained her Juris Doctor degree at the University of Miami School of Law. She is a member of the Bars of the District of Columbia, the Commonwealth of Virginia, and the State of Florida.
Jilma currently serves as Treasurer of the Hispanic Bar Association of the District of Columbia Foundation (HBA-DC Foundation). Prior to serving in this position, she served on the Board of the Hispanic Bar Association of the District of Columbia (HBA-DC). She was also a member of the board of Hispanics Against Child Abuse and Neglect (H.A.C.A.N.) Jilma has worked as Chair of the Social Concerns Committee of St. Thomas Apostle Church and served as a member of the Church's Parish Council. She has served on the Boards of the Asociación Panameña de Asistencia Social (APAS) and as Secretary of Rotaract International (Panama City Chapter). Jilma was a member of Florida International University's Law School Initiative Committee. The Initiative Committee worked to establish the first public law school in South Florida. The Florida International University College of Law graduated its first class in 2005.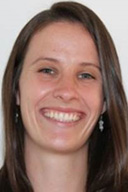 Christine Kenny, LICSW is the Program Manager of Iona Senior Services CityWide Money Management Program. Christine joined the DC Aging Network in 2012 after graduating from the University of Maryland School of Social Work. She served as a community case manager in Ward 6 with Family Matters and Seabury Resources for Aging. In 2015, she joined Iona Senior Services to design and implement a money management program to support isolated, older adults with memory loss. The Money Management Program offers person-centered, hands-on, money management assistance and is an Organizational Representative Payee through the Social Security Administration. Certified in Financial Social Work, Christine continues to manage the program and provide direct service. Christine also serves on the DACL Elder Abuse Prevention Committee.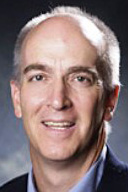 Daniel Marson, Ph.D., J.D., is a practicing clinical neuropsychologist and Professor Emeritus in the Department of Neurology at the University of Alabama at Birmingham (UAB). He is also an attorney licensed in Alabama (active) and in Illinois (inactive). Prior to academic retirement in 2017, Dr. Marson directed the Department of Neurology's Division of Neuropsychology and the UAB Alzheimer's Disease Center. For the past nearly 30 years, Dr. Marson has served as a consulting and testifying expert witness in civil, criminal, and regulatory legal matters
Dr. Marson has lectured nationally and internationally on loss of competency and other medical-legal abilities in neurocognitive disorders. He has over 130 peer reviewed articles and other publications on these topics. He has been a principal investigator on multiple NIH and foundation grants, and his work on financial capacity in the elderly has appeared in the New York Times, USA Today, and on BBC and NPR. Dr. Marson is a past president, board member and fellow of the National Academy of Neuropsychology. He is a past member of the ABA's Commission on Law and Aging.
Dr. Marson graduated from Northwestern University (Ph.D., clinical psychology, 1990), University of Chicago Law School (J.D., 1981), and Carleton College (B.A., 1976). He enjoys playing folk, blues, and praise harmonica. He also has published in the jazz magazine Downbeat.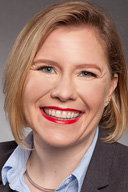 Jennifer C. Mika is an Assistant Attorney General in the Office of the Attorney General for the District of Columbia, and a Special Assistant United States Attorney. She is the first person in a unique position co-located at both OAG and USAO created to increase the prosecution of financial crimes against elders in the District. Before being appointed to this position in October 2018, she was an Assistant General Counsel for the District of Columbia Department on Disability Services (DDS).
At DDS, Jennifer handled civil commitment, probate, criminal, and civil proceedings, and counseled the agency on federal Medicaid, Medicare, and Social Security law. She also developed the agency's practice of litigating financial exploitation issues in guardianship and conservatorship proceedings. Since 2017, she has been an Adjunct Associate Professor at American University Washington College of Law teaching elder law.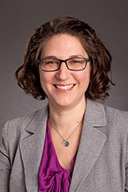 Amy Mix is the Chief of the Elder Justice Section of the Office of the Attorney General for the District of Columbia. The Section was established in 2019 to better protect the District's elders and vulnerable adults from financial exploitation through enforcement of the Financial Exploitation of Vulnerable Adults and the Elderly Amendment Act of 2016. The Act established criminal and civil penalties for financial exploitation and undue influence, including monetary penalties, injunctive relief, and the termination of professional licenses.
Prior to joining the Office of the Attorney General, Amy was the Supervising Attorney for the Consumer Fraud and Financial Abuse Unit at Legal Counsel for the Elderly (LCE), the primary provider of free legal services and advocacy for older residents of the District of Columbia. During her 16 years at LCE, Amy represented homeowner victims of equity-stripping schemes and other real property fraud, as well as representing clients in foreclosure defense and exploitation cases. Amy is a regular presenter at D.C. Bar Continuing Legal Education programs, D.C. Superior Court judicial trainings, and at local and national conferences.
Amy is a graduate of the University of Texas at Austin, and the University of Houston Law Center. She also was an Equal Justice Works Fellow at the National Consumer Law Center. You can reach Amy at 202-807-0368 or [email protected].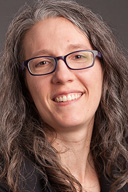 Leah J. Myers manages the Legal Hotline at Legal Counsel for the Elderly (LCE), an affiliate of AARP. The Hotline provides free legal information, advice, brief services, referrals, and intake for in-house representation to older DC residents. Leah oversees conflict checking, and provides legal ethics support across LCE practice areas.
Prior to joining LCE in 2015, Leah was a Managing Attorney at the D.C. Bar Pro Bono Center, where she managed the Pro Bono Center's consumer law practice and several projects and clinics serving low-income, self-represented litigants. She also mentored pro bono lawyers providing full representation in D.C. Superior Court. Her substantive legal work was primarily in the areas of housing, consumer protection, and bankruptcy law.
Leah has trained D.C. Superior Court judges and pro bono attorneys on issues related to self-represented and low-income litigants. Leah is a vice-chair of the National Association of Senior Legal Hotlines. She previously served on the D.C. Superior Court Subcommittee on Landlord-Tenant Rules of the Civil Rules Advisory Committee (2006-2012), the D.C. Superior Court In Forma Pauperis Committee (2009), and the D.C. Courts Ad Hoc Committee on the Self-Represented (2009).
Leah has a J.D. from Georgetown Law, and an A.B. from the University of Illinois at Urbana-Champaign.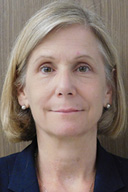 Mary Ann Parker is the staff attorney for the Office of the D.C. Long-Term Care Ombudsman /Legal Counsel for the Elderly. Ms. Parker has been involved with legal issues facing DC's seniors for approximately 25 years. As staff attorney, she provides both legal representation and policy development for the Ombudsman Program. Ms. Parker worked to develop legislation which expanded the Ombudsman Program into advocacy for residents receiving long-term care services in their homes though the Elderly and Persons with Disabilities (EPD) Waiver In addition, Ms. Parker has written articles and conducted legal trainings throughout D.C. on a variety of legal issues including advance directives, long-term care planning, public benefits and residents' rights. Ms. Parker received her BS in Journalism from West Virginia University and her J.D. from American University, The Washington College of Law. Ms. Parker was the recipient of the 2009 Toby S. Edelman Legal Justice Award for extraordinary efforts to achieve justice for long-term care consumers.
Neha N. Patel serves the District as Deputy General Counsel for the Department on Disability Services (DDS). Since 2007, Ms. Patel has been with the DDS Office of the General Counsel where her principal responsibilities include serving as the agency expert on substitute consent and handling various guardianship and probate matters involving District residents the agency serves.
Ms. Patel strives to be an available resource for the court and the community to assist in understanding all the options available for decision-making support as they relate to issues facing people DDS serves. She conducts regular presentations and trainings for provider agencies, DDS and other District agency staff, area hospitals, community-stakeholder groups, guardians, and the Probate Court.
Before joining the DDS, Ms. Patel was with the Office of the Attorney General for the District of Columbia where she represented both the Department of Mental Health and the DDS in the Mental Health and Habilitation Branch of the Family Court. She began her public service in the Chambers of the Hon. Noel T. Johnson and the Hon. William W. Nooter of the D.C. Superior Court.
Ms. Patel earned her J.D. from the Georgetown University Law Center, where she focused on family law and mental health law. Her student note on guardianship and mental health was published in the Georgetown Journal on Law and Poverty. Ms. Patel earned a B.A. from Wake Forest University, where she was a double major in psychology and communications.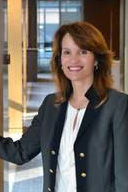 Denise J. Perme, LICSW, has 20 years of experience in counseling and mental health, with a focus in substance abuse and Employee Assistance Programs. Denise is licensed to practice clinical social work in Maryland and the District of Columbia. Denise has been trained in Critical Incident Stress Debriefing by Jeffrey Mitchell, and is a certified Myers-Briggs Personality Inventory trainer. Denise has presented a wide variety of trainings and educational seminars to employees and managers in the public and private sectors while working with two national EAP providers.
Prior to employment as the D.C. Bar Lawyer Assistance Program Manager, Denise was the clinical supervisor for First Advantage, a large national EAP and workplace services provider based in Rockville, Maryland. While with First Advantage, Denise supervised a team of EAP counselors providing crisis and case management for various types of employers.
Denise has a B.A. in psychology and an M.S.W. from the University of Maryland School of Social Work with a concentration in occupational social work.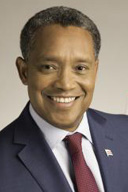 Hon. Karl A. Racine is the District of Columbia's first elected, independent Attorney General. Now in his second term, Attorney General Racine's mission is to use the law to solve problems for vulnerable District residents. His priorities include consumer protection, preserving affordable housing, employing evidence-based juvenile justice reforms, cracking down on slumlords, holding unscrupulous employers accountable for wage theft. He is committed to smart-on-crime policies to interrupt violence in the District and address childhood trauma.
Attorney General Racine also serves as president-elect of the bi-partisan National Association of Attorneys General, and as chair emeritus of the Democratic Attorneys General Association.
Before his election, Mr. Racine was the first African-American managing partner of a top-100 US law firm, Venable LLP, worked at the D.C. Public Defender Service, and served as Associate White House Counsel in the Clinton Administration.
Mr. Racine earned a B.A. from the University of Pennsylvania and J.D. from the University of Virginia. Born in Haiti, he has lived in the District since he was three.
Saul Jay Singer, Senior Legal Ethics Counsel for the District of Columbia Bar, has served as litigation counsel with the United States Department of Justice, with several top District of Columbia and Maryland firms, and as a solo practitioner. He litigated several high-profile civil rights matters, including representing high school teacher Dave Sanders in a federal civil rights/wrongful death action against law enforcement officials arising out of the attack at Columbine High School, and he specialized in professional discipline cases. He also served as actuary and ratemaker for several ratemaking organizations, insurance companies, and as actuary for the government contractor for the National Flood Insurance Program.
Mr. Singer, who also serves as counsel to the D.C. Rules of Professional Conduct Review Committee and the Legal Ethics Committee, teaches Continuing Legal Education courses for the D.C. Bar, is a sought-after ethics presenter at legal seminars and conferences, and writes a Speaking of Ethics column for the Washington Lawyer. He is an Adjunct Professor of Law at the American University Washington College of Law, where he teaches courses in Legal Ethics, and he previously taught courses in legal analysis, research, and writing at the University of Baltimore School of Law. His interests include working on his world-class collection of historical autographs and original documents and maintaining his delusions regarding his proficiency on the basketball court in the face of stark and brutal evidence to the contrary.
Dr. Heather Stowe, Clinical Director for the D.C. Department of Aging and Living, is a native of Scotland in the UK. Dr. Stowe has lived and practiced as a licensed clinical social worker in the Washington DC area for over twenty years.
Dr. Stowe is considered an expert in trauma, mental health and child welfare. She has taught at the graduate level and her publications include the Trauma Recovery Skills Manual (1998), a workbook co-written with the staff at Community Connections, to help clinicians work effectively with mentally ill women who are trauma survivors; and "A Social Skills Approach to Trauma Recovery for Women Diagnosed with Serious Mental Illness" in Harris et. al., Working With The Mentally-Ill Trauma Survivor (1997). She is a founding board member of the Prince George's County, Human Services Coalition and a past Commissioner with the Prince George's County Commission for Individuals with Disabilities. Dr. Stowe has significant experience in child welfare, mental health and gerontology, and was most recently the Principal Deputy Director at the DC Child and Family Services Agency. She currently serves as the Clinical Director for the District of Columbia Department on Aging and Community Living. In this role she is responsible for providing clinical leadership to the agency.
Dr. Stowe earned a Master's Degree in English Language and Literature from Glasgow University in Scotland, a Master of Divinity Degree from the Samuel DeWitt Proctor School of Theology and Master in Social Work and Doctor of Philosophy Degrees from Howard University in Washington DC.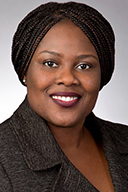 Michelle D. Thomas is the Chief of the Civil Rights Section at the Office of the Attorney General for the District of Columbia (OAG). Prior to joining OAG, she served in various senior manager and attorney positions in the public and private sector, including as Senior Legal Counsel at a boutique civil rights law firm in the District and an Assistant United States Attorney at the U.S. Attorneys Office for the District of Columbia. Ms. Thomas is a California native but has made the DMV her home for the past 15 years. Ms. Thomas holds a BS in Finance from California State University Fresno, a MBA from UC Berkeley's Haas School of Business, and a JD from Howard University School of Law.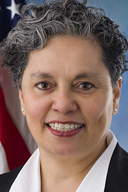 Diana Varela began her career with the Social Security Administration as a Bilingual Service Representative in New Orleans, Louisiana in May 1995. She transferred to the Wheaton, MD office in May 2000.
During her 25 years career with the Social Security Administration, she has held many positions including Claims Representative and Field Representative. She has been working as a Public Affairs Specialist since January 2003. For information about Social Security, visit socialsecurity.gov.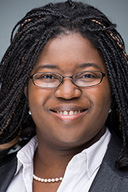 Catherine Yourougou is a staff attorney with Legal Counsel for the Elderly's (LCE) Economic and Healthcare Security Practice. She joined LCE in December 2017 and works exclusively with homebound seniors on a variety of legal issues as the only attorney for the Homebound Elderly Legal Project (Project HELP). Before joining LCE, Catherine was a legal fellow at the National Women's Law Center. During summers while in law school, she interned with the Poverty and Race Research Action Council in the District of Columbia, and with the Fair Housing Justice Center in New York.
Catherine has a J.D. from New York University School of Law, and an MBA from the University of Maryland's School of Business.
Please check back as speaker information will be updated as available.