Integrate your marketing efforts with the D.C. Bar through unique opportunities to reach both targeted and engaged audiences in the D.C. legal community. The D.C. Bar offers several strategic advertising and sponsorship opportunities.
The D.C. Bar is the largest unified bar in the United States. It serves more than 110,000 members, which represent about 10 percent of all attorneys in the United States.
Our sponsorship packages allow you to choose the best partner and tools to fit your message and your brand.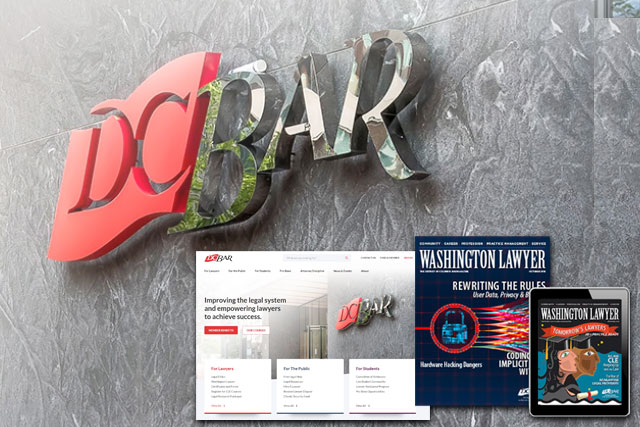 Advertising to D.C. Bar members puts your business in front of experienced legal professionals looking for resources to stay in the know about regulations, best practices, technology, and education on vendors that can help them and their clients.