Pro Bono is a Solace for Volunteer Sean Doran
November 16, 2020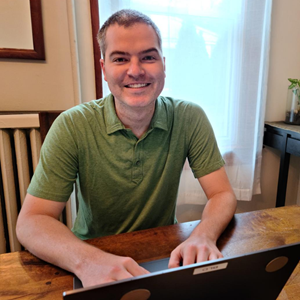 Tell us about yourself. Where did you grow up? What made you decide to go to law school? What's your practice area?
I am a Counsel in the Private Equity group of Goodwin Procter LLP's Washington, D.C. office. Although I grew up in Pittsburgh and have lived in a number of cities throughout the country, I consider the D.C. area home. For most of my life I (and others) always assumed I would wind up going to law school (perhaps I was just an argumentative child?), but I wasn't convinced of the decision until I spent the year after undergrad working in the legal department of the Covenant House (a homeless shelter for 18- to 21-year-olds) in Newark, New Jersey, as part of the Jesuit Volunteer Corps. It was an eye-opening experience as to how much legal advocacy could help vulnerable populations.
What motivated you to get involved in pro bono? How do you find the time?
Although I ultimately chose not to go into straight public interest law, pro bono has remained an important part of my practice throughout my legal career. I have always tried to make it a priority. However, I definitely understand that it can be tempting to put pro bono service on the backburner when other work is busy. I also have always chosen firms, Goodwin Procter included, that have counted 100% of my pro bono time as billable, which helps a great deal.
You volunteer with the Pro Bono Center's Landlord Tenant Resource Center (LTRC) at D.C. Superior Court, through your firm, a longtime partner in the resource center. What's a typical volunteer shift like for you? Who do you help?
The Landlord Tenant Resource Center makes it very easy to volunteer! Shifts are very flexible. That is even more true now while the LTRC is all remote during the pandemic. It's easy to take a quick break between LTRC calls to knock out a few firm work emails, etc. One of the other things I like about the LTRC is that they help both tenants and small landlords–it truly is about just making sure people know their rights.
How did you learn to help people in an area outside your daily practice?
There are training materials which are a great introduction, but the best thing about the LTRC is that there is always a fantastic supervising attorney from the Pro Bono Center available to answer any questions. It is a great safety net for volunteers! I also participated in the D.C. Law Students in Court program (now known as Rising for Justice) while at Georgetown University Law Center, through which I volunteered at the Landlord Tenant Court in a very similar role.
Can you tell us about any memorable clients you have helped?
I've seen many clients who are on the brink of eviction before coming to the LTRC. One woman I helped spoke only Amharic and also suffered from kidney failure. She was slated for eviction in one week and I shudder to think what would have happened to her had she become homeless. It was also frustrating as the entire issue likely could have been avoided if there hadn't been the language barrier (or a landlord who seemingly was trying to take advantage of that fact). We were able to help educate the tenant (via an interpreter) about her rights and, at a minimum, stay her eviction for over a month pending a hearing of her case.
Have you learned anything about the need for pro bono lawyers in the District through your volunteer service?
It's clear that we need more pro bono volunteers. I really believe that there is a perfect volunteer opportunity out there for everyone. I would encourage others to identify a topic about which they are passionate and find a related pro bono opportunity to support those individuals/groups.
What keeps you coming back to the Landlord Tenant Resource Center?
I keep coming back because it is an easy way to give back to the community and I know that even a few minutes of my time often makes a tremendous difference in the lives of those we help.
Since the pandemic began, thousands of people have lost their jobs and have trouble paying their rent. Although there is currently an eviction moratorium, a flood of evictions is looming in D.C. How can pro bono lawyers help those at risk of losing their housing?
The number one thing I've found from volunteering is that so many tenants have legal defenses of which they are simply unaware. Moreover, because the vast majority of tenants go unrepresented, they are already at a disadvantage at Landlord Tenant Court. Accordingly, I implore other attorneys to get trained to help represent tenants in the looming eviction proceedings. It can be as simple as helping vulnerable tenants during mediation hearings (which are quite common at Landlord Tenant Court).
In addition, there are other policy items that can be advocated for, such as eviction moratoriums plus rent relief (including back rent) to prevent more long-term harm. It is a proven fact that eviction vastly increases COVID morbidity, etc. Eviction is already a crisis and it is about to become much, much worse. Again, this can be something as simple as following subject experts on Twitter – I will give a personal plug for @emilyabenfer, from whom I have learned so much over the last few months.
How have you been holding up during the pandemic? What has been the biggest challenge for you?
There are times when it is challenging to focus on traditional big law work in a year when so many are suffering. Fortunately, pro bono is a great outlet for that. I have also tried to try to find positives in an otherwise bleak year, which for me is being grateful for all of the extra time I've gotten with my wife and two daughters (age 2 and 4) while working from home.
To learn how your firm can serve D.C. tenants and small landlords through the Pro Bono Center's Landlord Tenant Resource Center, contact Housing Managing Attorney Gabriella Lewis-White.