Judge Sullivan Wraps Up Two Decades of Service With Judicial Nomination Commission
December 14, 2022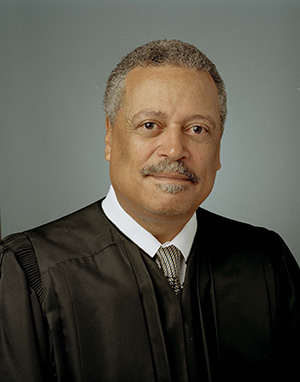 The District of Columbia Judicial Nomination Commission (JNC) acknowledged on Tuesday the outstanding service and leadership of U.S. District Court for the District of Columbia Senior Judge Emmet G. Sullivan, whose current and final term on the commission expires December 31.
Sullivan has served the JNC since 2001, becoming its chair in 2005. The commission is charged with recommending to the president of the United States candidates for appointment as judges on the Superior Court of the District of Columbia and the District of Columbia Court of Appeals, and with selecting the chief judges of each of these courts.
"During his tenure, Judge Sullivan transformed the Commission's operations. From the start of his role as Chair, Judge Sullivan set out to make the Commission's processes for identifying, evaluating, and recommending judicial candidates and designating chief judges more transparent, efficient, and effective, thereby enhancing the Commission's efforts to identify candidates of the highest quality to serve on the District of Columbia Courts," the commission said in a press statement.
Under Judge Sullivan's leadership, the JNC launched its website, began publicly announcing the names of all applicants to D.C. Courts vacancies, created a web-based applicant evaluation process that facilitated public comment, started hosting open conference calls to explain the application process to both prospective applicants and the public, and began accepting application materials electronically through a cost-effective and user-friendly web portal, among other accomplishments.
"The impact of these various initiatives under Judge Sullivan's leadership is reflected in the diversity and caliber of the judges of the Superior Court and the Court of Appeals and is evident every day in the courtrooms of both courts," the commission said.
Click here to learn more about Judge Sullivan's remarkable legal career and service on the commission.