D.C. Bar Leaders to Join Well-Being Experts at ABA Lawyer Assistance Conference
September 07, 2022
Lawyer assistance program (LAP) professionals from around the nation will gather in Washington, D.C., on September 20–22 to explore how best to assist legal professionals in managing stress, dealing with addiction, and coping with trauma.
The American Bar Association's National Conference for Lawyer Assistance Programs at the Omni Shoreham Hotel will address issues such as the challenges and benefits of an aging attorney population, conditional admission policies, personality science, and ethical decision making.
D.C. Bar President Ellen Jakovic, who will deliver the opening remarks, says it is both an honor and an opportunity for the D.C. Bar to be part of the conference. "Lawyer assistance programs help lawyers, judges, and law students who are struggling with alcoholism, substance use disorders, and mental health issues. LAPs provide confidential, hands-on services and support so that attorneys are able to recover, their families are preserved, and the public is protected," Jakovic says.
"Attorney well-being is such an important issue in the legal profession, especially in the wake of the isolation and mental health challenges that have been particularly problematic during the pandemic," Jakovic adds.
The D.C. Bar Lawyer Assistance Program vigorously lobbied the ABA Commission on Lawyer Assistance Programs (CoLAP) to hold the conference in the District this year. "[It] is the most important event of the year for those involved in lawyer well-being," says Denise Perme, associate director of the Bar's LAP.
The conference draws LAP staff and volunteers, treatment center representatives, mental health experts, and lawyer well-being professionals from the United States and abroad and offers an opportunity for attendees to share information and develop strategies to improve the well-being of attorneys. "The plenary sessions this year focus on a variety of interesting topics, from the challenges aging attorneys face to mindfulness practices that enhance self-care and well-being," says Perme, who serves on the conference planning committee.
Perme, along with D.C. Bar Lawyer Assistance Committee Chair Tom Gilbertsen, will lead the session "Aging Attorneys: A Multi-Disciplinary Examination of the Clinical, Legal, and Professional Challenges and Benefits" on September 22. The session examines data on the graying legal profession and outlines strategies for capturing the wisdom of elder attorneys while mitigating the risk posed by cognitive decline.
Gilbertsen, partner at Dueffert Gilbertsen PLLC, says that the benefits of lawyer assistance programs extend beyond the individual attorney seeking help. The programs are intended to help practitioners mitigate the stresses of the occupation and achieve a higher degree of health and productivity, both in and out of the office.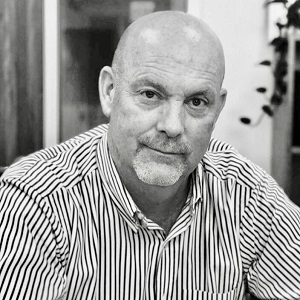 "Our ultimate goal is to raise the bar for professionalism because that's what well-being does. It benefits law firms, legal employers, and clients by sustaining attorneys in a variety of ways," Gilbertsen says. "Thirty or 40 years ago, many of these LAPs were started by attorneys in recovery from substance abuse, but the mission has really grown since then to encompass mental health issues, the promotion of wellness in the profession, and building better lawyers on the ground level."
Although many conference attendees will be LAP professionals, Gilbertsen says that anyone in a leadership position at a law firm would benefit from the programming. "Managing people is about more than hours and outcomes," he says. "There's a lot for firm leaders and managers to learn from this content, and a lot that we can learn from their participation as well."
This is particularly true given the professional, economic, and social turbulence wrought by COVID-19. Tish Vincent, CoLAP chair, has been involved in efforts by the ABA to assess and respond to pandemic-related pressures imposed on practitioners. Citing the 2021 ABA report "Practicing Law in the Pandemic and Moving Forward," Vincent points to significant impacts on women with children and lawyers of color.
"Lawyer assistance programs help attorneys who are in dire need of assistance get the help that they need," says Vincent, adding that the utility of such programs became readily apparent during the pandemic. Many jurisdictions that once thought their community lacked a need for support services have reconsidered their position. "I've been involved with CoLAP for 12 years. In the last couple of years, I feel like there has been a lot more interest in our message," Vincent says.
One thing that hasn't changed is the commitment of those involved in lawyer assistance programs. "It's one of the most lively, vital conferences I attend," Vincent says of the event. "It's a passionate group of people who want to share useful tools and experience with the people who need help."