Pro Bono Center Assistant Directors Join Pro Bono Conversations
September 29, 2020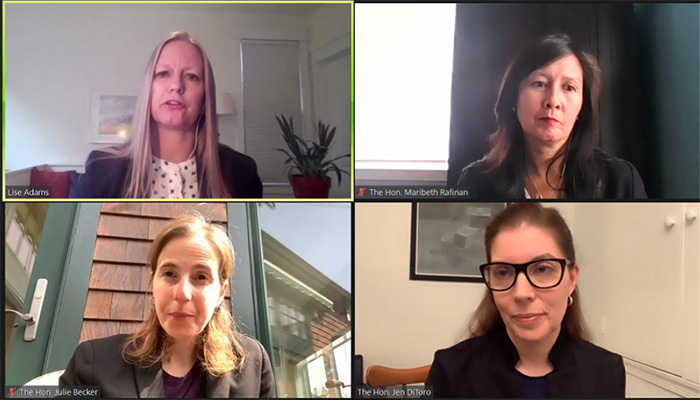 With the need for pro bono help on the rise, two D.C. Bar Pro Bono Center staff leaders participated in webinars exploring how to manage remote court hearings and how D.C.-area lawyers can volunteer to help their neighbors in need.
Assistant Director Lise Adams moderated a best practices webinar for the Washington Council of Lawyers with three D.C. Superior Court judges on Wednesday, September 17. Adams was joined by Associates Judges Maribeth Raffinan, Julie Becker, and Jennifer Di Toro. The panel discussed how lawyers can better prepare for hearings by telephone or video and provide effective pro bono services during the pandemic. The judges reflected on District lawyers' biggest challenges both during and after the health emergency. To learn more about how to navigate remote hearings, visit the Pro Bono Center's online tip sheet.
On Wednesday, September 23, Pro Bono Center Assistant Director Darryl Maxwell joined the Association of Corporate Counsel's National Capital Region chapter and the Washington Council of Lawyers for their In-House Pro Bono in the Time of COVID-19 event. Maxwell reported on the Pro Bono Center's greatest volunteer needs, which include placing cases with pro bono attorneys for representation in disability appeal denials. "Whether you have expertise or not, we certainly need your help," Maxwell said.
Maxwell also relayed that the Pro Bono Center is currently offering free training in several areas to help attorneys serve pro bono clients, including bankruptcy, housing, family, and public benefits law.