D.C. Bar Pro Bono Center Names Kelli Neptune as New Executive Director
March 31, 2022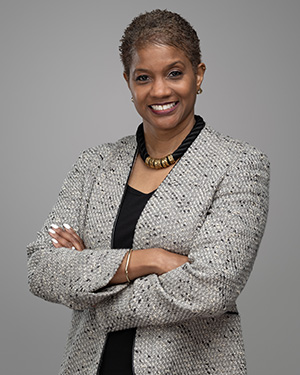 The D.C. Bar Pro Bono Center, the largest provider of pro bono legal help in the District of Columbia, has appointed Kelli Neptune as its new executive director. Neptune will provide day-to-day leadership, management, and strategic direction for the nonprofit that serves more than 20,000 clients a year in the District with the support of thousands of volunteer attorneys.
"The D.C. Bar Pro Bono Center serves an essential role in providing free civil legal services in the District of Columbia. However, the increasing demand for pro bono representation makes our work more critical than ever. I am honored to have the opportunity to lead the Pro Bono Center into this next phase as we advance our mission of serving communities in need," Neptune said.
Neptune comes to the position following nearly three years of service as the director of externships and public interest programming at Howard University School of Law and 12 years in private practice representing clients in family and criminal law matters. At Howard, Neptune was responsible for the overall administration of the school's externship program, teaching, pedagogical best practices, ABA compliance, and student pro bono participation. While in private practice, Neptune was also a visiting professor at Georgetown University Law Center and Howard Law, teaching and supervising students in their juvenile and criminal justice clinics.
A graduate of Emory University School of Law, Neptune spent approximately a decade with the Public Defender Service for the District of Columbia (PDS), first as a staff attorney, then as supervisor and later senior deputy trial chief in the Trial Division. At PDS, she handled hundreds of juvenile, misdemeanor, felony, appellate, housing, adoption, and neglect cases. Neptune represented PDS at the Council of the District of Columbia's Committee on the Judiciary and Public Safety; conducted training for judges, attorneys, and investigators; and chaired PDS's 39th Deborah T. Creek Criminal Practice Institute.
Neptune is the current co-chair of the Association of American Law Schools' Section on Pro Bono and Public Service Opportunities' Education Enrichment Committee and manager and former board member of her family's Artishia and Frederick Jordan Scholarship Fund.
Established in 1978, the D.C. Bar Pro Bono transforms the lives of thousands of District residents each year by providing free legal assistance through its award-winning legal clinics, projects, and resource centers. In her role, Neptune will help identify emerging and previously unaddressed legal needs in the community as well as develop innovative programs to engage pro bono lawyers in meeting those needs.