Issues & Trends
How Underinvestment, Exclusionary Zoning Are Fueling the Affordable Housing Crisis
January 28, 2022
The United States has had a housing shortage of at least 5.5 million homes over the past 20 years, and the cost and demand for affordable housing are "grossly outstripping" incomes and supply.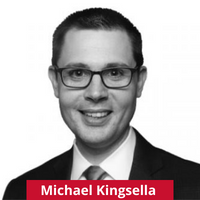 At a Bipartisan Policy Center virtual panel discussion on January 18 addressing restrictive land use and zoning policies, Up for Growth CEO Michael Kingsella said, "Far too many Americans can't afford to live well where they work, play, and gather due in large part to the nationwide underproduction of homes."
Underinvestment in housing is one factor contributing to the supply–demand gap, but Kingsella and other panelists argued that restrictive land use policies also play a role. They limit not only the amount of new construction but also the type of housing projects allowed, such as multifamily units and the accompanying parking spaces. Strict land use policies also encourage property owners in expensive neighborhoods to upgrade the quality of existing structures, thereby making them even more unaffordable for resale.
"Clearly, a lot of reasons that we have this problem in underproduction is [the] unfortunate legacy of redlining and exclusionary zoning. [These] policies [are] working perfectly as intended," said Kingsella. "We are seeing the implications of the shortage continuing to perpetuate and worsen the Black–white homeownership gap, and more broadly the racial wealth gap."

Dennis Shea, executive director of the J. Ronald Terwilliger Center for Housing Policy, said higher housing costs limit economic mobility, helping solidify poverty and segregation. Shea cited statistics from the "Housing Is Critical Infrastructure," a 2021 report commissioned by the National Association of Realtors showing the extent of the housing shortage and affordability crisis and the consequences of underinvesting in housing.
Sonia Hirt, dean and Hughes Professor in landscape architecture and planning at the University of Georgia, pointed out that the United States adopted many of its zoning policies from European countries. But very quickly American zoning policies developed their own profile, she said.
"When we talk about policy reform, we tend to be self-referential. We think of things that we've done in this country. In my opinion, we are boxing ourselves [in] by not considering that this can be done in a very different way. And it is being done in a very different ways in the majority of the world," Hirt said.
She reiterated that zoning in the United States was motivated by racial segregation and a clear desire for class separation, which tend to overlap. "There were early conversations about bankers who wanted to live separately from those who worked at the banks in the early 20th century," said Hirt.
A gender component came into play as well. "[Zoning policymakers] assumed that women wanted to live in single-family homes," Hirt added. "[They thought] that it was actually better for the family or the children to live in an environment like this."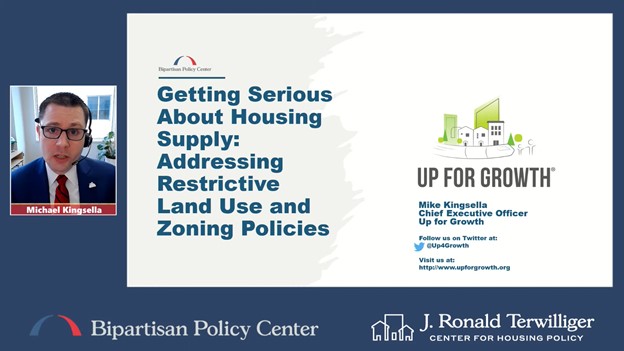 Alex Salazar, founding principal at Salazar Architect, on the other hand noted that solving the housing shortage isn't simply a matter of building more affordable homes. Referencing a case study that his firm undertook in Portland, Oregon, Salazar said that some of the hurdles include subjective issues enforced by neighborhood associations that increase design and development production costs.
In Connecticut, Sara Bronin, a Cornell University professor and founder of Desegregate Connecticut, said "we are not always seeing the urgency and the scale and the scope [of reform at] the local level."
"What we are seeing from people who have recognized the housing supply need is a recognition that there should be some state involvement in some of these decisions to enable local government to really have a guidance, set a base line, then innovate within a framework of a statewide approach for more housing," Bronin said.
Kingsella is hopeful about the increased engagement from the federal level, especially considering the Biden administration's goals of addressing climate change and racial inequities. "Four years ago, the words 'zoning' and 'land use' provoked the response of 'You're advocating for the wrong issue with the wrong level of government. Go talk to your city council.' Today we see legislators from Senator Cory Booker to Congresswoman Ocasio-Cortez really leaning in on this pro housing policy," said Kingsella.
Kingsella also mentioned two pending pieces of legislation at the national level that could "propel real change across the country" — the $1.5 billion Housing Supply and Affordability Act and the $1.75 billion Unlocking Possibilities program included in the latest version of the Build Back Better Act.