Profiles
Caroline Vickers: Reshaping the Bar Prep Experience
April 19, 2022
Since graduating from Howard University School of Law in 2015, Caroline Vickers has been practicing law as a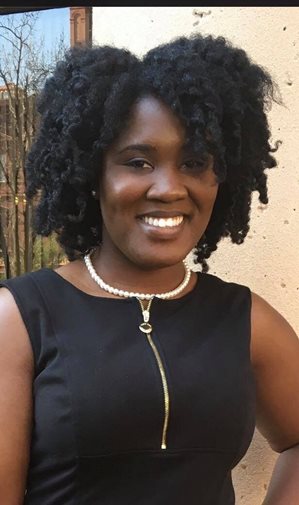 clerk — first at a small law firm and then for the Sussex County Family Court in Delaware and later D.C. Superior Court. However, the Florida native has found a new direction with her launch of Bar Prep Champs, a program that is reshaping the bar exam experience. As a full-time business owner and coach, Vickers helps repeat bar takers overcome a negative mindset and academic challenges to successfully pass the exam.
Why did you choose a career in law?
I wanted a career field that was impactful. I knew that the skills I would learn from law school and legal practice would place me in a unique position to help more people.
How did you become interested in bar exam prep?
I became interested in bar prep as a way to help my friends and other classmates have a better experience with the bar exam. I knew that there were several tips I had implemented in my bar prep journey that could make it easier for others.
There are several bar prep courses around. How is yours different?
My bar prep is different because I specifically focus on repeat bar takers. Moreover, I incorporate mindset because I am keenly aware of the mental mind blocks that can prevent bar takers from being successful. Also, I actually make preparing and learning the law manageable. Most of my clients work full-time jobs and have other obligations. Therefore, I create a bar prep experience that is personable and maximizes their time to achieve the best results on exam day.
What was your bar prep experience like?
I actually had a great bar prep experience. I took advantage of mentors and programs who offered to coach me for the bar exam. The exam was challenging, but I am grateful that I had a great support system throughout the process.
How has the D.C. Bar been helpful in preparing you for the new career field?
I remember taking advantage of the free Lunch and Learn [programs] when I was in law school. These events were helpful in the providing "practical" examples of law practice, which I believe helped me with the bar exam.
As a woman in the bar prep field, have you experienced any gender bias?
Yes, I have definitely experienced gender bias in the bar prep field. My coaching pedagogy is constantly challenged, especially when I discuss incorporating mindset when preparing for the bar exam.