Issues & Trends
An Eviction Crisis May Have Been Averted, But Experts Say Lingering Issues Remain
September 30, 2022
Emergency rental assistance, eviction diversion programs, and legal assistance to low-income tenants appear to have helped avert the eviction "tsunami" that many in the housing and legal services communities had predicted in the aftermath of the pandemic.
"We haven't seen the tsunami of eviction that was predicted. I was one of the ones who predicted it," said Serge Martinez, associate dean of experiential learning at the University of New Mexico Scho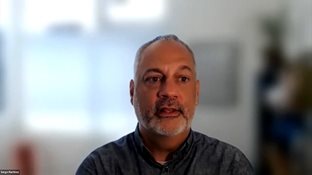 ol of Law at a recent ABA webinar on post-pandemic landlord–tenant practice. "I'm grateful that I was wrong."
Presenting New Mexico as a case study, Martinez said the state had implemented a very successful eviction diversion program after lifting its moratorium in March 2021. Martinez also applauded New Mexico's Supreme Court for connecting as many people as possible to financial rental assistance.
Nationally, eviction filings were 26 percent below historic averages in the 10 months following the end of the moratorium, according to Allison Freedman, citing Princeton University's Eviction Lab data. Freedman, assistant professor at the University of New Mexico School of Law, said that in Michigan, for instance, the eviction rate averaged 14 percent in 2022, down from a high of 30 percent in 2019.
Freedman said that during the pandemic legal representation for tenants increased from 5 percent to 95 percent in many places across Michigan. And in May 2022, the Detroit city council enacted an ordinance guaranteeing counsel for low-income tenants facing eviction.
Nevertheless, Freedman expressed uncertainty about Michigan's ability to safeguard its vulnerable residents from evictions in the future. While the state allocated $1.1 billion for COVID emergency rental assistance, only $350 million remained in the weeks before the application deadline of June 30, 2022.
The same appears to be the case in New Jersey, said Norrinda Brown Hayat, an associate professor of law at Fordham University. Hayat reported that the state received $625 million during the first disbursement of emergency rental assistance funds and $43 million and $45 million during the second and third disbursements, respectively. All of the money has been allocated, she said.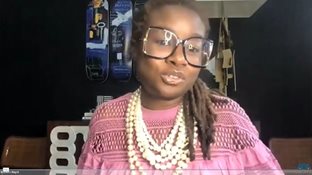 "The money could cover pre-pandemic unpaid rent up to a year," Hayat said. "So, that means that we needed more money going forward."
Hayat was critical of New Jersey's landlord–tenants courts, which relied on Zoom for court proceedings during the pandemic. Because of the backlog of cases, "people were waiting for hours for Zoom court hearings to proceed," she said. "And the judges were not exactly understanding of the fact that you can't always sit during a Zoom hearing in a car when you're supposed to be at work to wait for your name to be heard. You can't take care of your children while you're on Zoom waiting for your court hearing."
The Eviction Lab does not track eviction rates in the District, but according to the District of Columbia Court Statistical Summary Report for 2021, new case filings for landlord and tenant disputes decreased from 29,669 in 2019 to 8,158 in 2020 and then 684 in 2021.
Many D.C. residents facing evictions during the pandemic relied on numerous legal sources through the city, including the federally funded Emergency Rental Assistance program, the District's Stronger Together by Assisting You (STAY DC) program, and the Landlord Tenant Legal Assistance Network, a partnership among the D.C. Bar Pro Bono Center, Bread for the City, Legal Aid Society of the District of Columbia, Legal Counsel for the Elderly, Neighborhood Legal Services Program, and Rising for Justice.
The culprit behind the housing rental crisis, Hayat argued, is that the United States is increasingly becoming unaffordable for many citizens. In 2020, 46 percent of American renters spent 30 percent or more of their income on housing, a level that meets the Department of Housing and Urban Development's definition of being "cost burdened." And those on the lower end of the economic spectrum have to contend with income shifts, she added.
"Think about the . . . Uber drivers, home care professionals, or substitute teachers," Hayat said. "Their incomes fluctuate at a rate that makes it harder to assess what 30 percent is at any given time. So, when they are approved for subsidy housing, their incomes could be much higher than during other times of the year."
Hayat said that the United States should look at comparative laws in other countries where subsidized housing is normalized. "In other countries, [subsidized housing] is not shamed or a basis of discrimination," she said. "We need a new investment in housing as we had in past generations. There are so many people who are living from paycheck to paycheck. I think we need to change who we think of as poor."