Environmental Lawyer Patricia A. McKenna Wins 2023 Rosenberg Award
April 19, 2023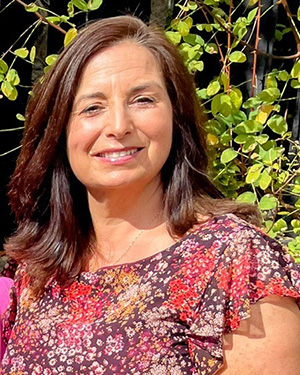 The D.C. Bar has selected Patricia A. McKenna, assistant section chief with the Environment and Natural Resources Division (ENRD) of the U.S. Department of Justice (DOJ), as the 2023 recipient of its Beatrice Rosenberg Award for Excellence in Government Service. The Bar bestows this honor on a member each year in acknowledgement of career accomplishments that exemplify the highest order of public service. McKenna will be recognized at the Bar's Celebration of Leadership on June 22.
"It's been an absolute honor to be able to work with and learn from my colleagues at the Department of Justice," McKenna said. "To be recognized by them, and to be nominated for this award and then selected, is amazing. It's an unbelievable recognition, especially when I look at the past winners."

For the past 24 years, McKenna has worked in the DOJ's Environmental Enforcement Section (EES), the largest litigating section within the ENRD, in various capacities, including as a trial attorney, senior attorney, and general counsel and attorney educational coordinator. During her tenure, she has litigated and settled a wide variety of civil environment enforcement actions under the major pollution control statutes.
Victories have included a 2015 settlement in U.S. v. Puerto Rico Aqueduct and Sewer Authority and Commonwealth of Puerto Rico, a case in which McKenna's work compelled the island's aqueduct and sewer authority to undertake a multibillion-dollar effort to address Clean Water Act violations. McKenna noted that in this case, and in many of the others that she pursues, the poorest are often hardest hit by pollution and environmental degradation.
"We work really hard to make sure the air and water are clean. We address disasters, whether they are natural or company-created, as they happen, so it can be challenging work, but also very rewarding work. We have access to a huge tool — being able to file complaints on behalf of the people of the United States — and use it to protect human health and the environment," McKenna said.
"Some of the environmental statutes are young, relative to other laws. The Superfund [program] was created in 1980, and the Clean Air Act [amendments] and Clean Water Act were enacted in the 1970s. It has been remarkable to work with people who were the pioneers in enforcing these statutes to protect the public and the environment," she added.
In addition to receiving multiple awards for personal and team accomplishments, McKenna has been recognized for supporting her colleagues with the 2013 Drenaye Houston Mentor Award, granted to an individual selected by the EES section chief in recognition of their excellence in mentoring. McKenna said she learned the importance of mentoring through her own early career experience and is inspired to shape the next generation of government litigators.
These efforts have included early involvement in improving diversity within the government sector and supporting the advancement of diverse talent within the ENRD. Even prior to the increased interest in these issues following the 2020 murder of George Floyd, McKenna and others were engaged in exploring and implementing innovative programs to increase the diversity of government litigators.
McKenna said her efforts contributed to adjustments in hiring and retention practices intended to address the diversity gap. By 2015, the hiring process at ENRD incorporated panel interviews, blind writing reviews, and other safeguards intended to counteract unconscious bias and improve recruitment diversity. In 2017, McKenna became ENRD's first counselor for professional development, diversity, and alternative dispute resolution.
Acknowledging that results have been modestly successful, McKenna is confident that the new policies will have a lasting impact. "It's a hard needle to move," she said, "but we're trying and we keep bringing new people in. And we are striving to ensure we have a supportive environment for people to succeed and grow and develop as great lawyers."
In 2019, McKenna was promoted to assistant section chief of EES, a position in which she is responsible for supervising more than 25 attorneys and professional staff handling cases relating to environmental enforcement actions in the Midwest. Although her current position involves more managerial responsibility and less litigation, McKenna remains motivated by a passion for legal practice in pursuit of just outcomes.
McKenna earned her JD from the William & Mary Law School and clerked for Judge A. Simon Chrein, former chief magistrate judge in Brooklyn, New York. She then spent three years in private practice at O'Melveny & Myers as a general litigation associate, gaining the experience necessary to pursue her goal of employment with the DOJ.
McKenna's passion for complex litigation continues to drive her work on behalf of the public. "The work itself is challenging and fulfilling," she said. "We must go into court prepared, ensuring we understand all the facts and relevant law because you are representing the people of the United States of America. That's always been a huge responsibility and honor."
The D.C. Bar established the Rosenberg Award in honor of Beatrice "Bea" Rosenberg, who dedicated 35 years of her career to government service and performed with distinction at the U.S. Department of Justice and the U.S. Equal Employment Opportunity Commission. She also served on the Board on Professional Responsibility.