Search
Search Disciplinary Decisions by
Attorney Name
Search Disciplinary Decisions by
Date Range
Search Disciplinary Decisions by
Keyword
Glenn Stephens
Docket No. 17-BD-028
Decisions
Board Report and Orders (September 25, 2019)
Discipline Imposed: The Board on Professional Responsibility recommends that the D.C. Court of Appeals disbar Stephens on consent forthwith and without further consideration of the evidence in the case. During the underlying proceedings, rather than submit exhibits Stephens emailed Disciplinary Counsel asking to be disbarred. Because of this statement, the Board issued an order to show cause why it should not recommend his disbarment. Stephens did not respond to the order. Two members of the Board dissented with the majority's decision to decline to provide the court with a report and recommendation based on the Board's review of the Hearing Committee's findings and recommendations and with their conclusion that Stephens should be disbarred. They stated that the requirements for consent to disbarment have not been satisfied, and the Rules do not allow the Board discretion to infer consent from circumstances such as those presented in this matter.
DCCA Opinion (March 25, 2021)
Discipline Imposed: Not yet available.
To search for additional disciplinary cases involving this attorney, click here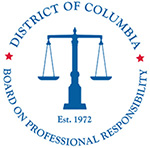 Board on Professional Responsibility
430 E Street NW
Suite 138
Washington, DC 20001
Phone: 202-638-4290
Fax: 202-638-4704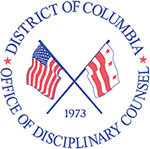 Office of Disciplinary Counsel
District of Columbia Court of Appeals
515 5th Street, NW
Building A, Suite 117, Washington, DC 20001
Phone: 202-638-1501
Fax: 202-638-0862