Insurance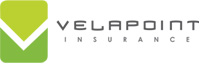 Access the D.C. Bar Health Insurance Exchange now or call our dedicated healthcare marketplace directly at 844-417-5077 to speak with an agent.
***Plans designs and access to product may vary by state***
Open Enrollment is November 1- December 15.
The DC Bar is excited to announce that we have partnered with Figo Pet Insurance to give all your family members the healthcare they deserve. Click here to learn more.
Enjoy a combined 5% discount off through the DC Bar members benefits offer.

The D.C. Bar is partnered with USI Affinity to provide a Lawyers Professional Liability (LPL) program to D.C. Bar members. USI Affinity is a nationwide leader in designing and administering Bar Association insurance programs, with more than 50 years of experience insuring attorneys, and is the insurance plan administrator for more than 400 associations nationwide, representing some 15 million members.
USI Affinity built its leadership position on personal service. Representatives work closely with law firms to understand their practice and the risks they face, then obtain coverage tailored to their individual needs. USI Affinity's extensive experience combined with their market position and strong relationships with top insurance companies give them the ability to design comprehensive, customized coverage at competitive prices.
To learn more about the Lawyers Professional Liability insurance program for D.C. lawyers, call Mike Mooney, 610-537-1441, or click here to request a free quote.
The District of Columbia Bar works to obtain discounts on a variety of products and services for D.C. Bar members. Members should fully evaluate each product or service to determine its suitability for the member's particular purpose. In some instances, The D.C. Bar may receive non-dues royalty revenue from products and services purchased by members; however, the D.C. Bar makes no representations, warranties, endorsements or recommendations containing any of the products or services listed.