Financial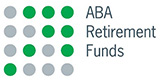 Built by lawyers - powered by pros, the ABA Retirement Funds Program has been providing flexible, tailored retirement plans exclusively to legal community, for nearly 60 years. Our structure allows your firm to focus on the success of the practice while we provide the highest standard of fiduciary protection afforded to an individual retirement plan, reducing your fiduciary risk. Through our purposeful innovation we provide an investment platform with options to allow for optimal choice and flexibility for your participants and a fully bundled service model, custom designed to meet the unique needs of your firm, to help you and your plan participants learn more, save more and worry less. And we offer all of this at a competitive price whether you are a solo practitioner or a large legal organization. Through the unique culture created between the ABA Retirement Funds and our service providers, it is the mission of the Program to help every law firm, lawyer and legal professional to and through retirement. Call us at 781-796-9059 for a free consultation or visit abaretirement.com for more information.

With the LawPay program, your law firm can accept credit cards with confidence knowing transactions are handled correctly. The D.C. Bar Member Benefit Program offers reduced processing rates, multiple features for the client-attorney transaction, and a level of personalized service not easily found elsewhere. LawPay meets the requirements for the American Bar Association trust account guidelines, as well as the Attorney's Professional Code of Conduct. If you are considering accepting credit cards or want to confirm that you are processing credit card transactions correctly, call 1-866-376-0950 or visit LawPay's website.

The D.C. Bar has partnered with SoFi to also offer a range of financial wellness products to help provide solutions to employees to better manage their student loan debt and finances.
Student Loan Refinancing: We understand that many of our members are burdened with student loan debt. SoFi, the largest provider of student loan refinancing, may be able to reduce the cost of that debt. SoFi's refinancing can help those with student debt save money on total interest, make lower monthly payments, or shorten the duration of their loans. The main benefits include:
$400 Welcome Bonus: For members who refinance through SoFi.com/DCBar
Savings: Members save thousands by refinancing
Rates: Low variable and fixed rates with 5, 7, 10, 15 and 20-year repayment options
Simplicity: Consolidate all existing student loans (federal and private) into a single loan with one monthly payment
No Hidden Fees: No application fees, no origination fees, and no prepayment penalties for paying off your loan early
Membership Perks: SoFi offers complementary financial planning, exclusive member events, a referral program, and more
Don't have student loans? D.C. Bar has partnered with SoFi to offer Personal Loans to help Bar members.
Personal Loans: The SoFi Personal Loan is designed to help you borrow money for any kind of personal use such as paying off credit card debt, investing in home improvements, or paying for an unexpected medical expense. Unlike many credit cards, a SoFi Personal Loan has an interest rate under 15%. For more information and to qualify for a $100 welcome bonus when you take out a loan, please visit SoFi.com/DCBar.
Questions? Please visit SoFi.com/DCBar or contact partnership support by calling 833-277-7634 or emailing [email protected].
Due to recent events, including changes to federally held loans that temporarily waive interest and suspend the obligation to make payments during the COVID-19 crisis, we are recommending that anyone with federal student loan debt carefully review your current and potential future benefits on your federal loans before refinancing. When you refinance your loans, you waive any current and potential future benefits of your federal loans, including temporary waiver of payments that the federal government will provide to federal student loan borrowers, and replace those with the benefits of a SoFi Student Loan Refinance.
The District of Columbia Bar obtains discounts to our partners' offerings as a benefit of membership; disclaims liability for all of our partners' products and services; and does not make any representations, warranties, endorsements, or recommendations concerning any of our partners' products and services. In some instances, the D.C. Bar may receive non-dues royalty revenue from products and services purchased by members.